**UPDATE** It appears this man is also listed as the High School Principal for Chireno ISD High School. https://www.chirenoisd.org/o/chireno-isd/staff If you call, consider calling the Chireno ISD Superintendent at 936-362-2132 to let them know as well.
Overview
Last week Friendswood Highschool Track and Field Coach Erik Thormaehlen, who goes by "Enrique Thornacion" on Facebook, traveled to Washington D.C. to join the mobs of Trump fanatics who flooded the capital to contest the election results. Erik has kept it no secret, making multiple proud posts about it online from that day onward.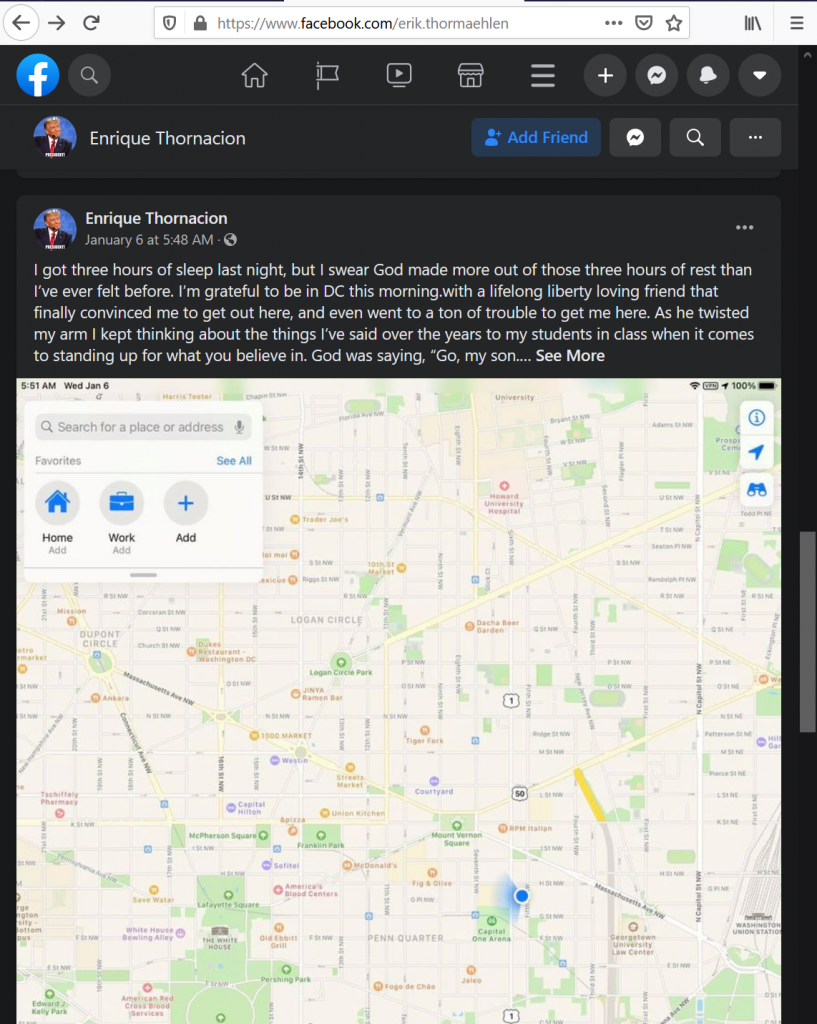 Help us call Friendswood Highschool on Monday 1/11/21 between 8am and 4pm to let them know what you think of their staff storming the capital for Trump!
Friendswood Highschool Phone: 281-482-3413
Links and Details
Friendswood Highschool Track and Field Staff List
Erik Thormaehlen's Staff Email: ethormaehlen@fisdk12.net
Erik Thormaehlen's Facebook Page: https://www.facebook.com/erik.thormaehlen
Special thanks to Panic! In the Discord for this info!