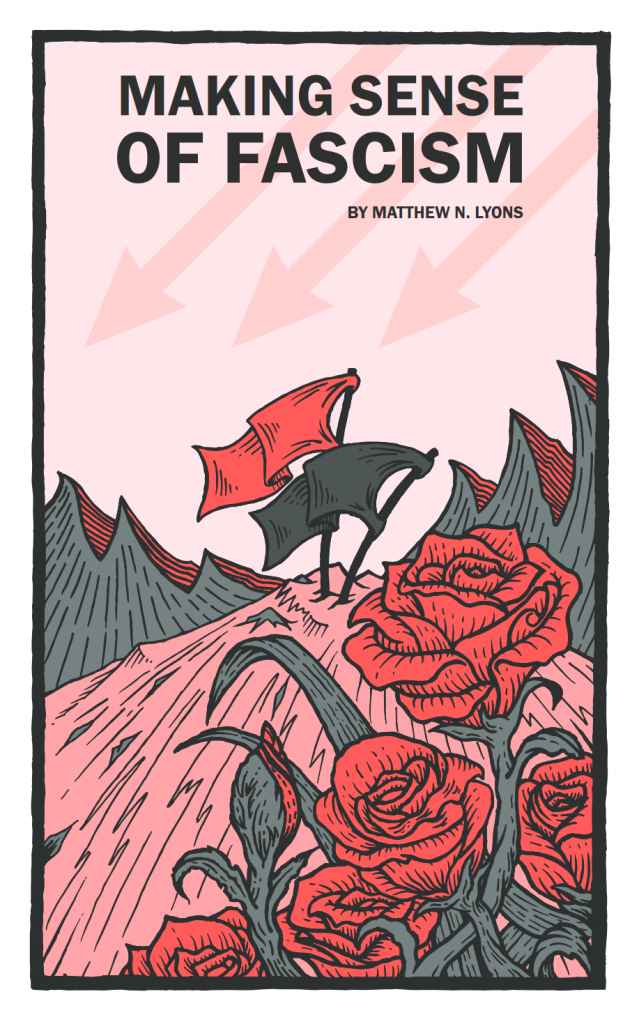 We are pleased to announce the release of this new zine "Making Sense of Fascism." It can be purchased through our online shop here:
This is an abridged version of Matthew N. Lyons' essay "Two Ways of Looking at Fascism," originally published in the July 2008 issue of Socialism and Democracy (Vol. 22, No. 2), available online at https://sdonline.org/issue/47/two-ways-looking-fascism
We believe this essay provides an extremely valuable analysis of the class politics, ideology, and historical evolution of fascism. The booklets measure 5.5 inches in width and 8.5 inches in height. They feature custom artwork printed in color on the front and back covers by the Screwston Anti-Fascist Committee. Front and back covers are card stock paper with a semi-gloss matte texture. Zines are shipped in bubble mailer envelopes via USPS First Class Mail. Pricing per booklet goes down from $3 to $2 as you increase the quantity of your order through the selection of bulk packs.
These zines are also available as both digital and printable PDFs for free here:
Making Sense of Fascism – Digital Color PDF
Making Sense of Fascism – Printable Color PDF