The white supremacist and neo-fascist organization Patriot Front garnered a lot of attention recently with their brief early-morning disruption of the OccupyICE encampment in San Antonio, Texas. This follows a year of similar low-level attacks as well as flash demos, flyering, and banner drops across Texas by Patriot Front. Members of Patriot Front have also shown interest in attending the August 18 "March Against Far-Left Violence" in Austin.
Patriot Front formed as a splinter group from Vanguard America after the deadly "Unite The Right" rally in Charlottesville last year. They try to maintain a nationwide profile through low-effort flyering runs across the country. However, most of their membership and leadership is actually based out of Texas.
Group Structure
Their command structure is simple. At the very top of the organization is "Commander" Thomas Rousseau, a diminutive 19-year-old from Coppell, TX. Underneath him is the "State Directing Officer" (SDO), and reporting to the SDO are various "Network Directing Officers" who direct six or more individuals in a given metropolitan area.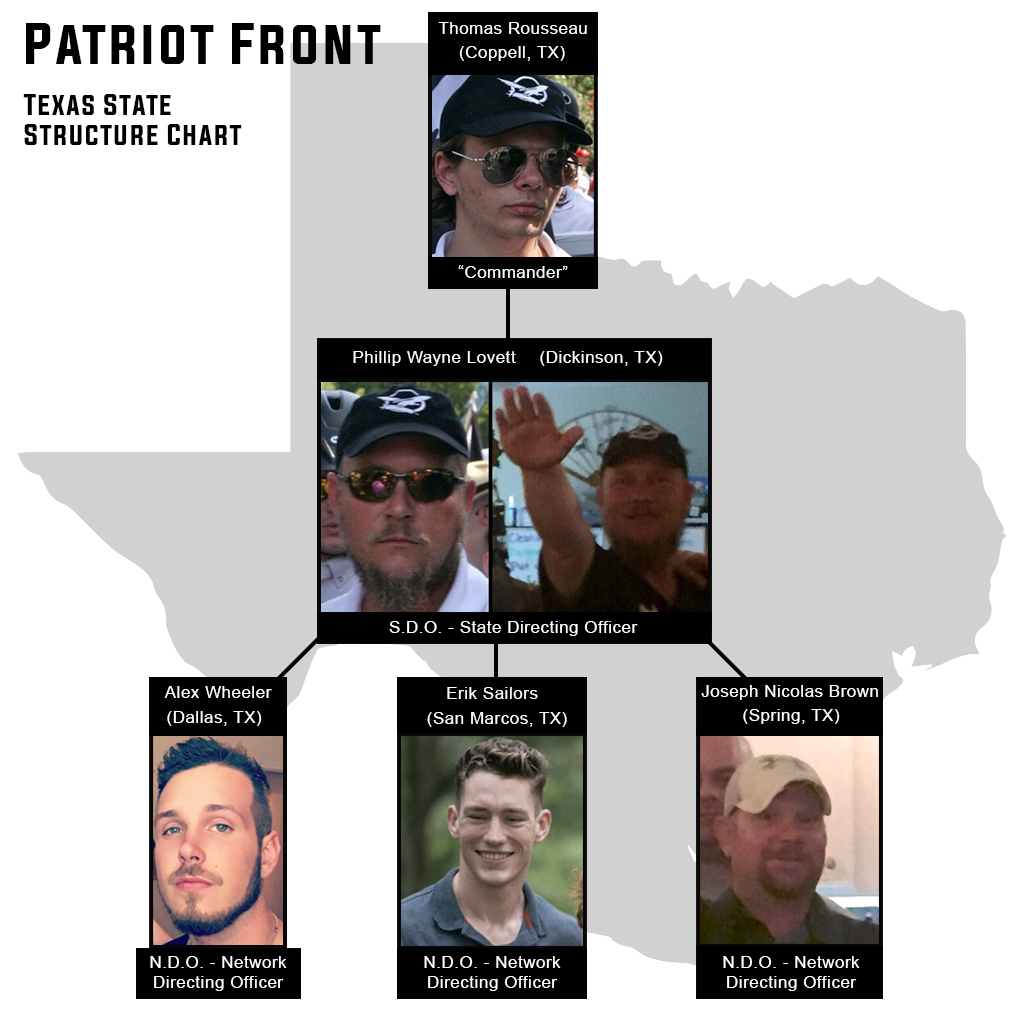 State Directing Officer (Texas)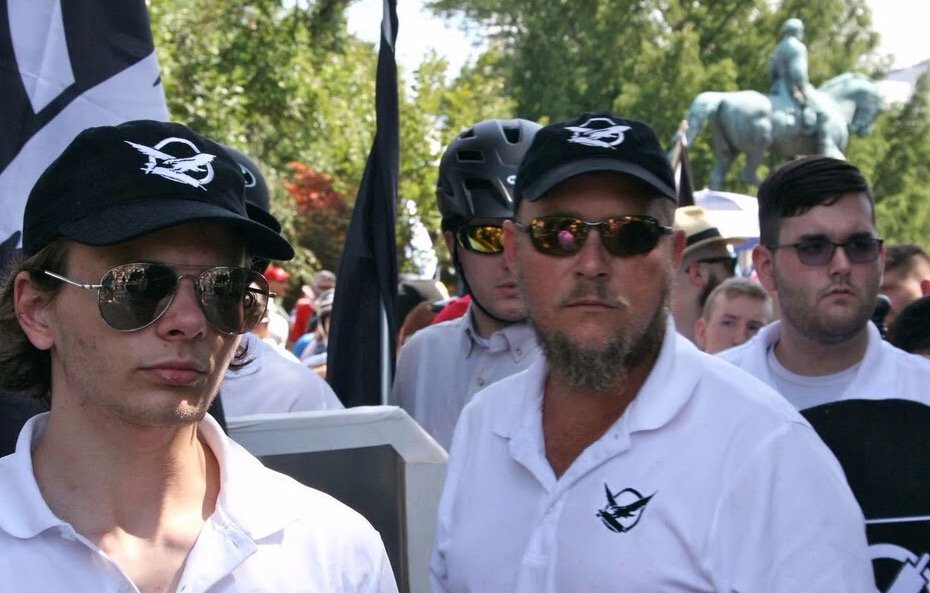 Like most Nazis, Phil believes that Fields "did nothing wrong" in running down a crowd of antifascists with his car.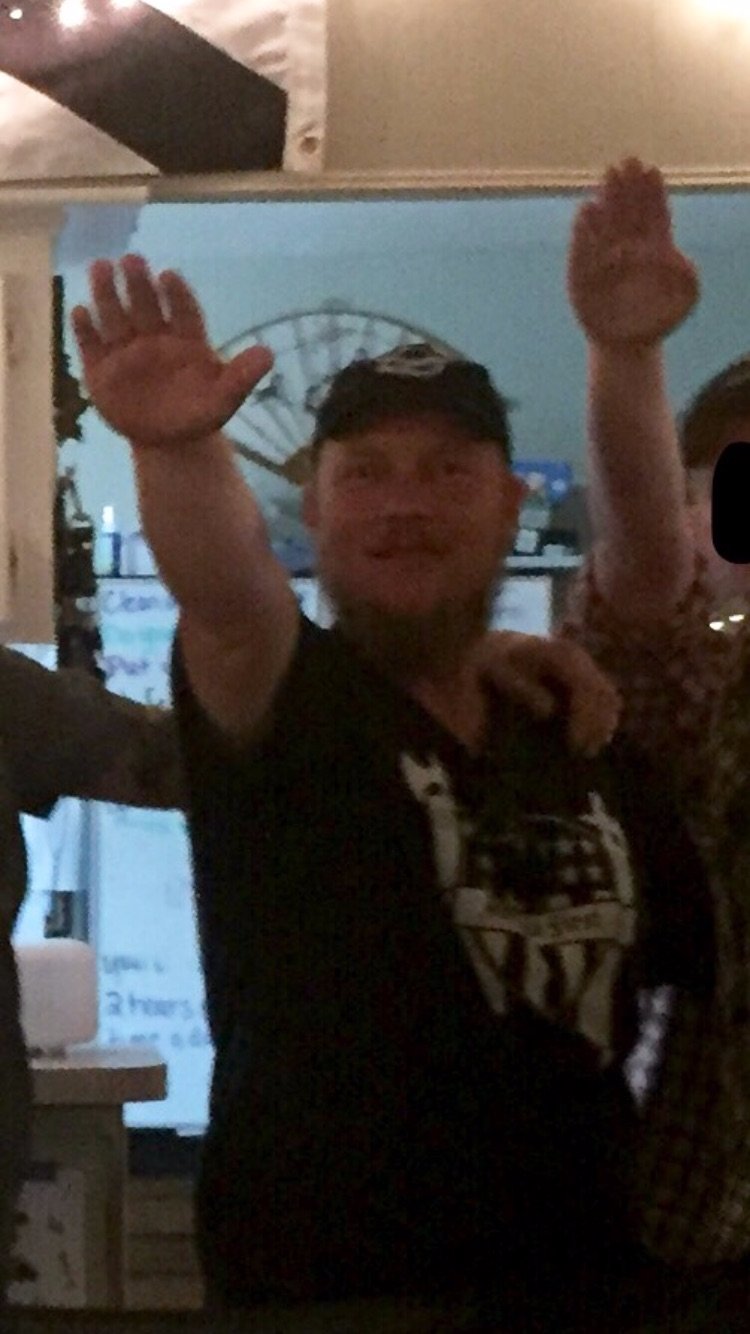 Network Directing Officers (Texas)
Reporting to Phil are three Network Directing Officers. Joseph Nicolas Brown (NDO Nick-TX, aka "Braxton Bragg" and "movnforwrd") out of Spring, TX directs the Houston network. Erik Sailors (NDO Eric – TX) of San Marcos directs the Austin and San Antonio network. Alexander Wheeler ("Sonder Schutz") was at least until recently in charge of the Dallas-Fort Worth area network.
Through this structure they can vet new recruits and mobilize for various "actions" that they can only carry out in secret, knowing that they would otherwise be unable to overcome the massive community resistance. Keep an eye out for these creeps in your neighborhoods and tell your friends to be on the watch as well. 
Contact Us
CenTex ARA | Screwston AFC